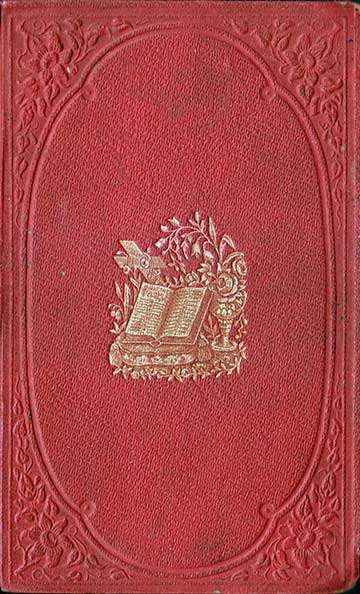 Inscription
Remember me is all I ask
The only boon I crave
To be remembered here on earth
And met beyond the grave
—
Hettie M. Curtis
West Liberty
April 2 – 1880
Summary
The
THREE MRS. JUDSONS,
And Other
Daughters of the Cross.
By
REV. DANIEL C. EDDY,
Pastor of the Harvard Street Church, Boston.
Author of "Young Man's Friend," "Young Woman's Friend," "Angel Whispers," &c.
"There are deeds which should not pass away,
And names that must not wither."
Boston:
Thayer & Eldridge,
114 & 116 Washington Street.
1859.
Notes
Inside front cover stamped:
This Book Belongs to
the Library of
Dr. G. E. Lewis
Sec C No. 27