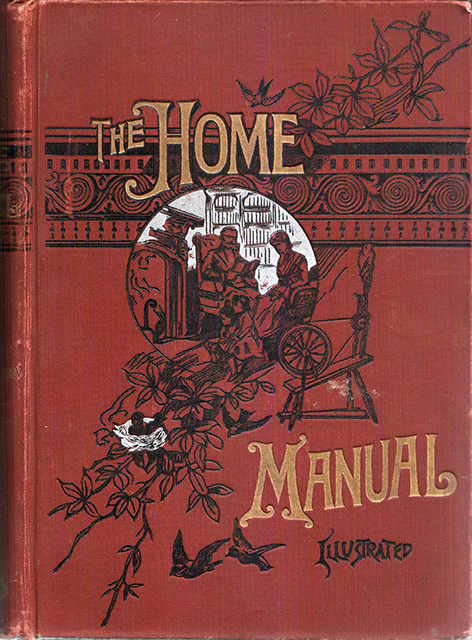 Summary
The Home Manual
Everybody's Guide in Social, Domestic, and Business Life.
A Treasury of Useful Information for the Million.
Profusely Illustrated.
The Contents of One Hundred Books in a Single Volume.
Touches Ten Thousand Topics.
Embracing
Etiquette, Hygiene, Household Economy, Beauty, Methods of Money-Making, Care of Children, Nursing of Invalids, Outdoor Sports, Indoor Games, Fancy Work, Home Decoration, Business, Civil Service, History, Geography, Physiology, Writing for the Press, Teaching, Italian Art, Etc., Etc.
Prepared by
Mrs. John A. Logan,
Assisted By
Prof. William Mathews, Catherine Owen and Will Carleton.
Only Sold by Subscription.
H.J. Smith & Co.,
Philadelphia, Pa.
Chicago, Ill.
Kansas City, Mo.
Oakland, Cal.