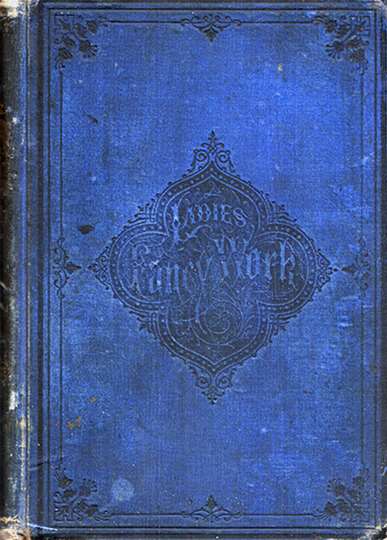 Summary
Ladies' Fancy Work
Hints and Helps to
Home Taste
and
Recreations
By
Mrs. C.S. Jones & Henry T. Williams
Authors "Household Elegancies."
Second Edition.
Vol. 3 – Williams' Household Series.
New York:
Henry T. Williams, Publisher.
1877.
References
LADIES' FANCY WORK.
Just Published. A charming book devoted to Feather Work, Paper Flowers, Fire Screens, Rustic Pictures. A charming series of Designs for Easter Crosses, Straw Ornaments, Shell Flowers and Shell Work. Bead Music and Fish Scale Embroidery, Hair work and Card Board Ornaments, Cottage Foot Rests, Window Garden, Decorations, Crochet Work, Designs in Embroidery and an immense variety of other Fancy Work to delight all lovers of Household Art and Recreation. Price $1.50. For sale by Booksellers or either of above sent by mail post-paid on receipt of price by the publisher.
Henry T. Williams, Publisher
65 Beekman Street, New York.
– Green Mountain Freeman, Montpelier, Vermont, 7 Nov 1877
Title Page