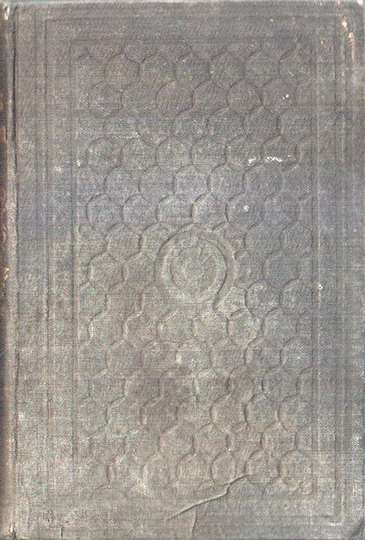 Summary
The Young Lady's Counsellor:
or,
Outlines and Illustrations
of
The Sphere, The Duties, and The Dangers
of
Young Women.
Designed to be a Guide to True Happiness in this Life, and to Glory in the Life which is to Come.
By Rev. Daniel Wise, A.M.
Author of "The Young Man's Counsellor," "Bridal Greetings," "Path of Life," "Guide to the Savior," Etc., Etc.
Twenty-Ninth Thousand.
New-York:
Published by Carlton & Porter,
200 Mulberry-Street.
1857.
References
Young Lady's Counsellor.
SIXTH EDITION.
The Young Lady's Counsellor; or, Outlines and Illustrations of the Sphere, the Duties, and the Dangers of Young Women. Designed to be a guide to true hapiness in this life, and to Glory in the life which is to come. By Rev. Daniel Wise, A.M.
This work has been received with very great favor wherever it is known. The editor of the Northern Christian Advocate says: "We had heard good things of this work, and on reading it, most cheerfully add our testimony to its merits. It is not adventurous in its flight – aims at not terra incognito; but most gently and assiduously cultivates ground already known. its sage counsels, enlivedned with illustrations, are worth of a place in every lady's mind. The style is not ornate—it is better—flowing like the limpid, transparent brook over its pebbly bed, diffusing health and pleasure wherever it goes. The work is not wanting in nerve and originality; it is sufficiently removed from that class of jejune and forceless compilations scissored from preceeding authors, and glued together by the mere book-maker. For the objects had in view, it is one of the best works we have ever seen."
1 vol 16mo, 252 pp., with an engraved title page; muslin, 62 1/2 cents; muslin, gilt edge, 87 1/2 cents.
For sale by GRAY & BALLENTYNE,
7th street, 2 doors above Odd Fellows' Hall
– Daily American Telegraph, Washington, DC, 29 Sep 1852