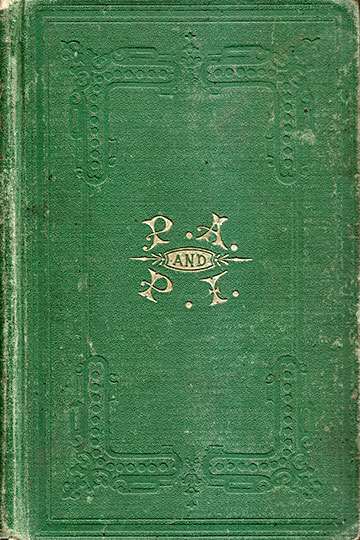 Summary
Josiah Allen's Wife
As a
P.A. and P.I.
Samantha and the Centennial.
Designed as a
Bright and Shining Light,
To Pierce the Fogs of Error and Injustice that Surround
Society and Josiah,
and to Bring More Clearly to the View the Path
that Leads Straight on to
Virtue and Happiness.
By the Author of
"My Opinions and Betsey Bobbets."
"What are you going to write now, Samantha?"
References
"Book Agents Take Notice.
JOSIAH ALLEN'S WIFE
Has 'Wrote Another Book' and it is ready.
Samantha at the Centennial
As a P.A. and P.I. Outdoes herself and WIDOW DOODLE, leaves BETSEY BOBBET far behind. Don't wait and lose your chance, send for territory, circulars, etc., at once. Address,
American Publishing Co., Hartford, Conn.,
or F.C. Bliss & Co., Newark, N.J."
– Essex County Herald, Guildhall, Vermont, 27 Oct 1877