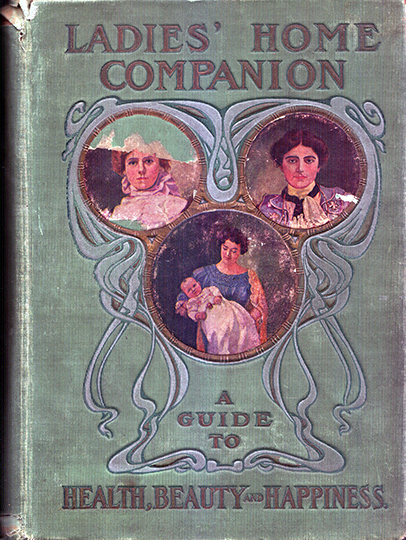 Summary
Ladies' Home Companion
A Book Giving Full Information on All the Mysterious and Complex Matters Pertaining to Women
Creative Science; Bearing, Nursing and Rearing Children; Hints on Courtship and Marriage; Regulating Number of Offspring; Health, Mental and Phsical Beauty, Etc., Etc.
Including Diseases Peculiar to Women Their Treatment and Cure
A Complete Medical Guide for Women
By
Mary R. Melendy, M.D., Ph.D
Graduate of Hahnemann Medical College, Chicago; Graduate of the Bennett Eclectic Medical College, Chicago; Student at Rush medical Clinic, Cook County Hospital; Lecturer on Diseases of Women and Children in The American Health University, Etc., Etc.
H. J. Smith Publishing Co.,
Chicago, Ill.
Notes
Publication date from Copyright