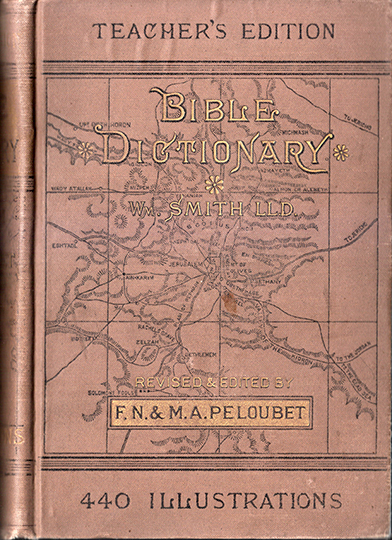 Summary
A Dictionary of the Bible:
Comprising Its Antiquities, Biography, Geography, Natural History and Literature.
With the Latest Researches and References to the Revised Version of the New Testament.
With Eight Colored Maps
and
Four Hundred and Forty Illustrations.
By William Smith, LL.D.
Revised and Edited By
Rev. F.N. and M.A. Peloubet,
Authors of "Select Notes on the International Lessons."
Philadelphia:
Henry T. Coates & Co.