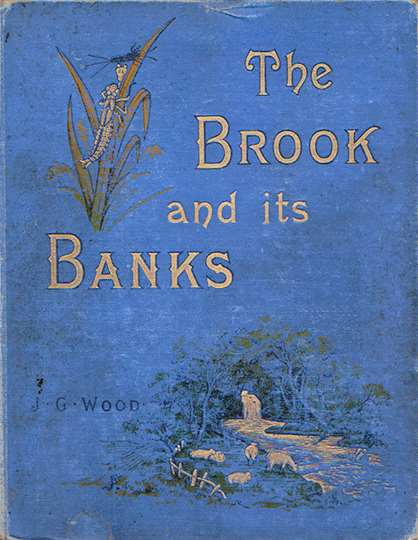 References
"The BROOK and its BANKS. By the Rev. J.G. Wood, M.A., Author of 'The Handy Natural History,' &c. With many Illustrations. Imperial 16mo., 6s., cloth boards, gilt edges.
'Few writers have done so much to familiarise boys and girls with the simple facts of natural history as Mr. Wood, for he always painted the inhabitants of fields, forests, and rivers from actual eye-witness, and pressed home his lessons by cheery anecdotes sure to be remembered.' – The Graphic.
'A reader of the book will be instructed without knowing it.' – The Scotsman."
– Guardian, London, England, 26 Feb 1890
Notes
Bookplate on the inside front cover reads:
Cumberland Prize
Fanning School.
1st prize Grade V
awarded to
Maggie Owen
1891
James M. McNutt,
Duncan McGougan,
John A. McDonald,
Trustees
Malpeque, – P.E. Island.