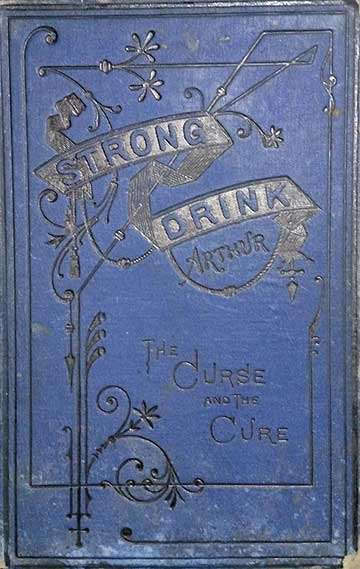 References
"10,000 AGENTS WANTED TO SELL
STRONG DRINK
The Curse and the Cure.
The most intense and powerful blow ever dealt the demon drink, by the veteran author, T S ARTHUR. A book to startle and enlighten the people. Vivid pictures and proofs, how it curses body, soul, home, society, etc. Unfolds the work of Inebriate Asylums, Gospel Temperance, Woman's Crusade, Francis Murphy, Probation, etc, etc. Only $2. Its sale is marvellous. OUR BIBLES with 2000 illustrations far excell all others. Price just reduced 25 per ct!! Send for terms HUBBARD BROS, Pubs, Springfield Mass"
– Green-Mountain Freeman, Montpelier, Vermont, 28 Nov 1877
Notes
In poor condition. Missing some pages from the preface until page 14.