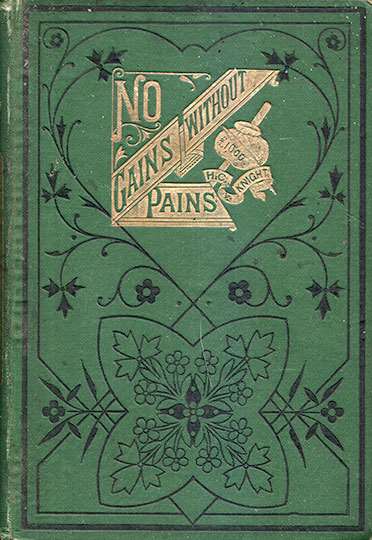 Summary
No Gains Without Pains,
A
True Life Story For Boys.
By H. C. Knight.
Issued by the kind permission of the Rev. Wm. Arthur, M.A., Author of the "Successful Merchant," from which book the leading portions of this narrative have been extracted.
London:
S. W. Partridge & Co., 9. Paternoster Row.
Notes
Undated but listed in "Publishers' Circular and Booksellers' Record", 1867
FFEP has presentation plate:
Home Chapel Sunday School.
Presented to
A. Boultey
January, 1877