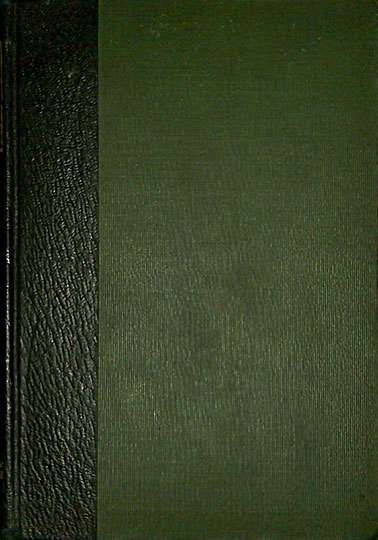 Inscription
B. H. David,
1330 Garrard St.,
Covington Kentucky.
August 2, 1919
Summary
Index
First Aid
Germ Diseases
References
"The Home Library of Medicine
6 VOLUMES — ILLUSTRATED
Half Leather Style Binding
The Final Household Encyclopedia of Medicine, Disease, Sanitation, Hygiene, Physical Culture and Long Life
THE GREATEST THING IN LIFE
Health being the greatest thing in life, it is astonishing that the one necessary reference work has not long ago been written, especially since the last generation has seen such revolutions in medicine, surgery and sanitation that no layman, and scarcely any one physician, can keep up with them.
As a supplement to the physician's work, as a resource when a physician cannot be had, as an educator in the art of living, the Home Library of Medicine has received the most enthusiastic reception ever accorded a special encyclopedia.
4,000 SETS WERE SOLD BEFORE PUBLICATION
Before this physicians have discouraged such works, and rightly. Now that a really standard household medical library is at hand to aid in the work of showing intelligent people how to live vigorously and happily, the best physicians are welcoming it with the highest praise. It is written so that any man, any woman and any household can understand it and use it. Associated with Dr. Kenelm Winslow, a former Harvard Professor, in this work, is a notable board of 23 eminent specialists — landmarks in the medical profession.
EVERYBODY CAN UNDERSTAND and USE IT
Every important illness, small and great, is described as clearly and concisely as possible, and under each disease the reader is instructed what to do, whether to consult a physician, what to do until the physician comes, and what to do if a physician cannot be had. The remedies and treatment resulting from the very latest scientific knowledge are given; all data concerning prescriptions, etc., have been rigorously revised and safeguarded by the most famous specialists.
We are not book publishers and we do not have to make a profit out of this set other than the widened recognition of the REVIEW OF REVIEWS as the magazine most closely up to the times, a magazine that consistently helps in living and thinking. The six handsome volumes would be cheap at ten dollars, and this will be their price when they are put on sale at the book stores.
OUR SPECIAL INTRODUCTORY OFFER
This first edition we are going to ship to responsible persons who send 50 cents, engaging to pay $1 a month for only seven months — and each purchaser will receive the REVIEW OF REVIEWS for two full years — or $7 pays for the books and the two years' subscription.
As this proposition is to deliver to you the full standard $10 set of the new Home Medical Library, express prepaid, for $1 over the regular subscription price of the magazine, it is obvious that the first edition will not last long.
So Order at Once to Get this Price
THE REVIEW OF REVIEWS CO., 13 Astor Place, New York"
– The Burlington Press, Burlington, Vermont, 7 Oct 1907
Six Volume Set