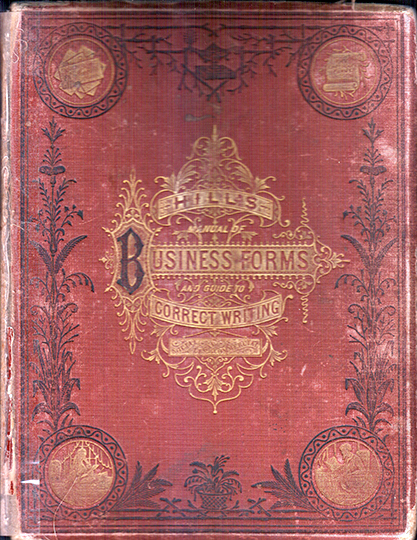 Summary
Hill's Manual of Social and Business Forms: A Guide to Correct Writing
Showing how to Express Written Thought Plainly, Rapidly, Elgantly, and Correctly.
Embracing Instruction and Examples in Penmanship, Spelling, Use of Capital Letters, Punctuation, Composition, Writing for the Press, Proof-Reading, Epistolary Correspondence, Notes of Invitation, Cards, Commercial Forms, Legal Busines Forms, Family Records, Synonyms, Short-Hand Writing, Duties of Secretaries, Parliamentary Rules, Sign-Writing, Epitaphs, Engravers' Inscriptions, Book-Keeping, Valuable Tables of Reference, Writing Poetry, Etc., Etc.
By Thos. E. Hill
Chicago:
Moses Warren & Co., Publishers.
1877
Notes
Poor condition; reading copy.