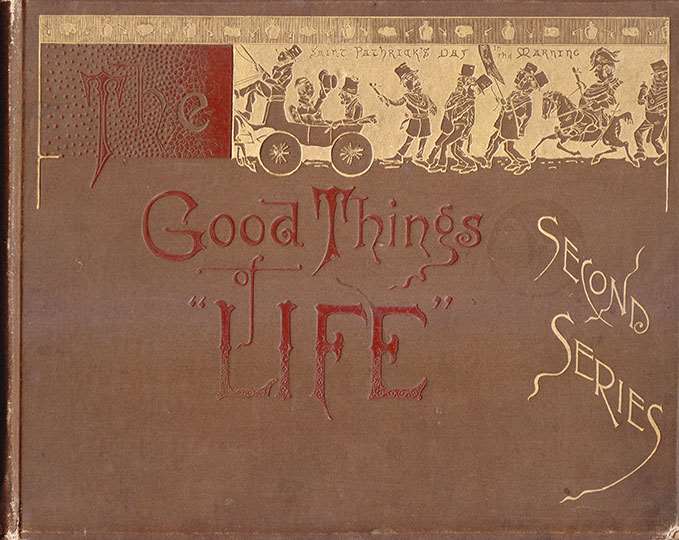 Summary
"Tis trifles such as these
That make a happy life."
References
"A WELCOME LAUGH-PRODUCER.
THE GOOD THINGS OF LIFE.
SECOND SERIES.
Selected from the brightest American humorous paper, "Life." A collection of the best things which have appeared in it since the issue of
THE GOOD THINGS OF LIFE.
FIRST SERIES.
Oblong quarto, with highly ornamental and humorous design on brown cover, in red and gold. Cloth, beveled boards, gilt edges, $2."
– The Baltimore Sun, Baltimore, Maryland, 17 Oct 1885
1885, White, Stokes & Allen
What's all this noise and bustle?
Easter Eggs in the Kitchen