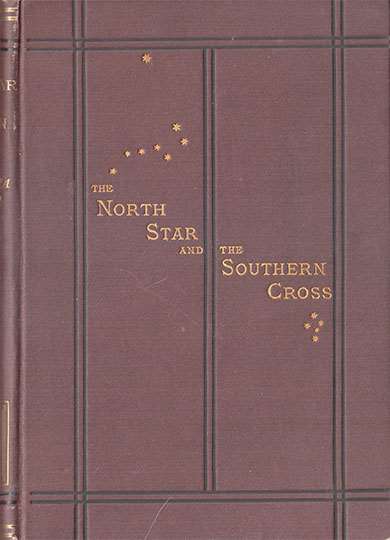 Summary
The North Star
and
The Southern Cross:
Being the
Personal Experiences,
Impressions and Observations
of
Margaretha Weppner,
in a Two Year's Journey Round the World
Third American Edition.
Two Volumes.
Vol. I.
English Edition:
Published by
Sampson Low, Marson, Low and Searle,
Crown Buildings, 188 Fleet Street, London.
American Edition:
Published by the Author.
1880.
References
"Miss Margaretha Wappner, in her book of travels, 'The North Star and the Southern Cross,' pronounces Japanese civilization a humbug, and the people scoundrels."
– Pittsburgh Daily Post, Pittsburgh, Pennsylvania, 17 Aug 1875