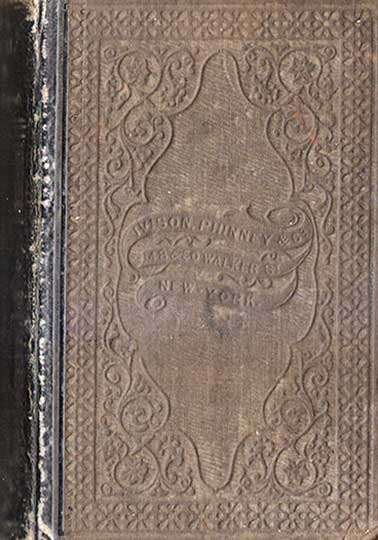 Summary
Porter's Reader, Enlarged Edition.
The
Rhetorical Reader,
Consisting of
Instructions for Regulating the Voice.
with a
Rhetorical Notation,
Illustrating Inflection, Emphasis, and Modulation;
and a Course of
Rhetorical Exercises
Designed for the Use of Academies and High-Schools.
By Jebenezer Porter, D.D.,
Late President of the Theological Seminary, Andover.
With Additional Exercises,
By James N. McElligott, LL.D.
New York:
Ivison, Phinney & Company,
48 & 50 Walker Street.
Chicago:
S.C. Griggs & Company,
39 & 41 Lake Street.