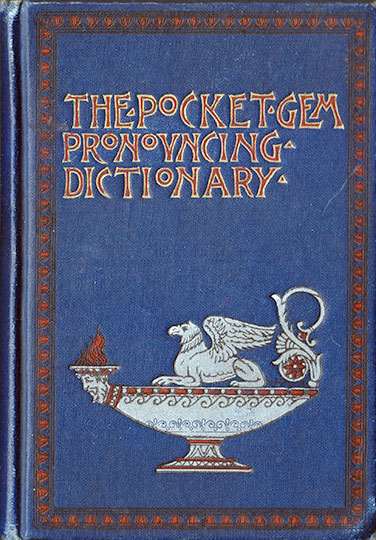 Summary
The Pocket
Gem Pronouncing Dictionary.
An Authoritative Hand-Book of Eleven Thousand
Words in Common Use.
By Lilla M. Tenney.
Not for Definitions.
Correct Spelling, Correct Pronunciation, with
an Exercise in Pronunciation and Extended
List of Words Often Incorrectly
Pronounced.
Also Many Valuable Table of Weights, Measures,
and Other Useful Information.
Cleveland:
The Burrows Brother Company.
References
"Burrows Brothers' Company, of Cleveland, Ohio, publish the 'Pocket Gem Pronouncing Dictionary,' compiled by Lilla M. Tenney. It is not intended for definitions, but as an authoritative hand-book of pronunciation."
– The Times, Philadelphia, Pennsylvania, 24 Nov 1888