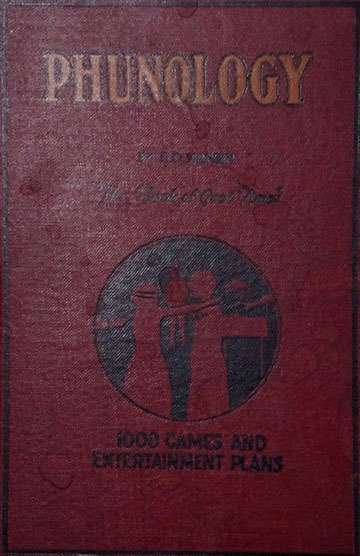 Summary
A collection of tried and proved plans for play, fellowship, and profit, for use in the home, church, and community organizations for a wholesome program of recreation.
References
"'The most practical book of games to be had anywhere'
PHUNOLOGY
By E.O. Harbin – $1.50
Thirteenth Edition Revised
Wherever games are played (and that's almost everywhere) 'Phunology' is known as the most practical guide book that may be had for parties and socials.
1. Over one hundred new games and stunts have been added.
2. Over 440 pages!
3. Beautifully bound in maroon cloth.
4. Jacket in colors.
5. Large type – easy to read.
6. And a low price!
It is a thoroughly practical guide for both the game master and players for both indoor and outdoor use.
Lamar & Barton
The South's Largest Book Store
1358 Commerce"
– Dallas Morning News, Dallas, Texas, 23 Mar 1924