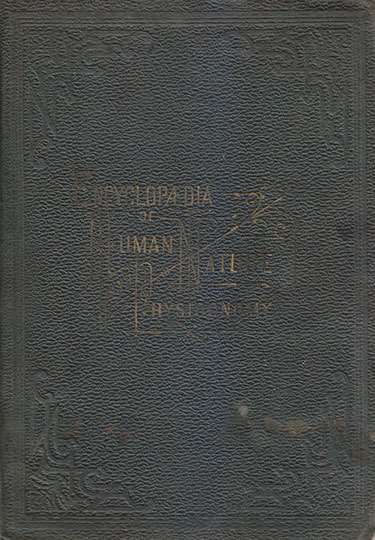 Summary
Encyclopædia of
Human Nature
and Physiognomy.
Treating of every Characteristic, Both Good and Bad, of the Various Types of
MAN AND WOMAN
As They Exist, and as Manifested in Every Day Life, Giving
"The Truth, The Whole Truth, and Nothing But The Truth."
By PROF. A. E. WILLIS,
Lecturer, Physiognomist and Phrenologist.
Illustrated, Revised and Enlarged.
Chicago:
Loomis & Co., Publishers,
1890.
References
"WAY, HALL COUNTY, TEX., Feb. 11, 1891.
To the Gazette.
GENTLEMEN—I received your dictionary in due time and am highly pleased with it. I consider it well worth the money without the paper, and I would not exchange THE GAZETTE for any other paper in he state.
I also have the Encyclopaedia of Human Nature and Physiognomy that you have been offering with THE GAZETTE. I think it a splendid work and worth at least $10 to any person just starting out in life. I have often wondered how you could furnish it so cheap. Yours very truly.
D.H. DAVENPORT."
– The Fort Worth Gazette, Fort Worth, Texas, 21 May 1891